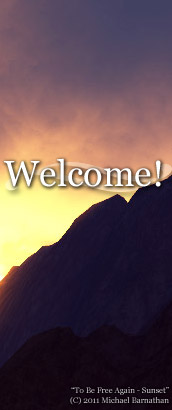 Interests
Welcome to my personal site. My name is Michael Barnathan (not the producer, my second cousin once removed) and I am a Computer Scientist specializing in Machine Learning / Data Mining, Bioinformatics and Medicine generally, Education, Data Structures, Software Development, Web Development, Data Mining, and Artificial Creativity. However, I also have an extreme breadth of proficiencies, including System Administration, Musical Composition, Piano, Photography, Digital Art, Poetry, and Writing of all sorts.
Education
I completed a Ph. D. in Computer and Information Sciences with a GPA of 3.92 at Temple University's Data Engineering Laboratory (DEnLab), where I was also the system administrator after being rapidly recognized for Linux competence. My advisor was Vasilis Megalooikonomou. I occasionally teach as an Adjunct Professor of Computer Science at Monmouth University, and would strongly recommend teaching to anyone presented with the chance.
I earned a Master of Science degree in Computer and Information Sciences from Temple University (as a Ph. D. student) in August 2007.
My Bachelor of Science degree is in Computer Science with a minor in Mathematics. I earned it Summa Cum Laude from Monmouth University in 2006 with a GPA of 3.96. Among many awards, I received a $5,000 award at commencement for graduating with the highest GPA in my class.
So what can I do for you?
I left Google to focus on my own startup, and I'm not really looking to throw myself back into full-time employment (except possibly as a startup co-founder) right now, though you're welcome to check out my résumé, CV, or portfolio, or to contact me for more details. Business or research partnership inquiries are still welcome. The old site is still up too.